The company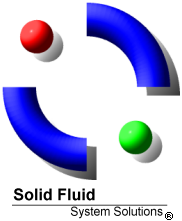 Great British Software
Solid Fluid is a small, one person startup company with the primary aim of selling software.
In addition, the proprietor offers his services as a contract programmer, engineer and consultant, through the company.
Solid Fluid is a limited company founded in 2009. All share capital is held by the sole proprietor.
Contact Details
Company Number: 6996204
VAT Registration Number: 977 4712 73
Registered Office:
Solid Fluid (System Solutions) Limited
25, Jubilee Close
Haywards Heath
West Sussex RH16 3PJ
United Kingdom
Tel:
01444 848456
08704 716793 (fax)
SIP: 8243002@draytel.org
Skype: solid.fluid
e-mail: info@solidfluid.co.uk